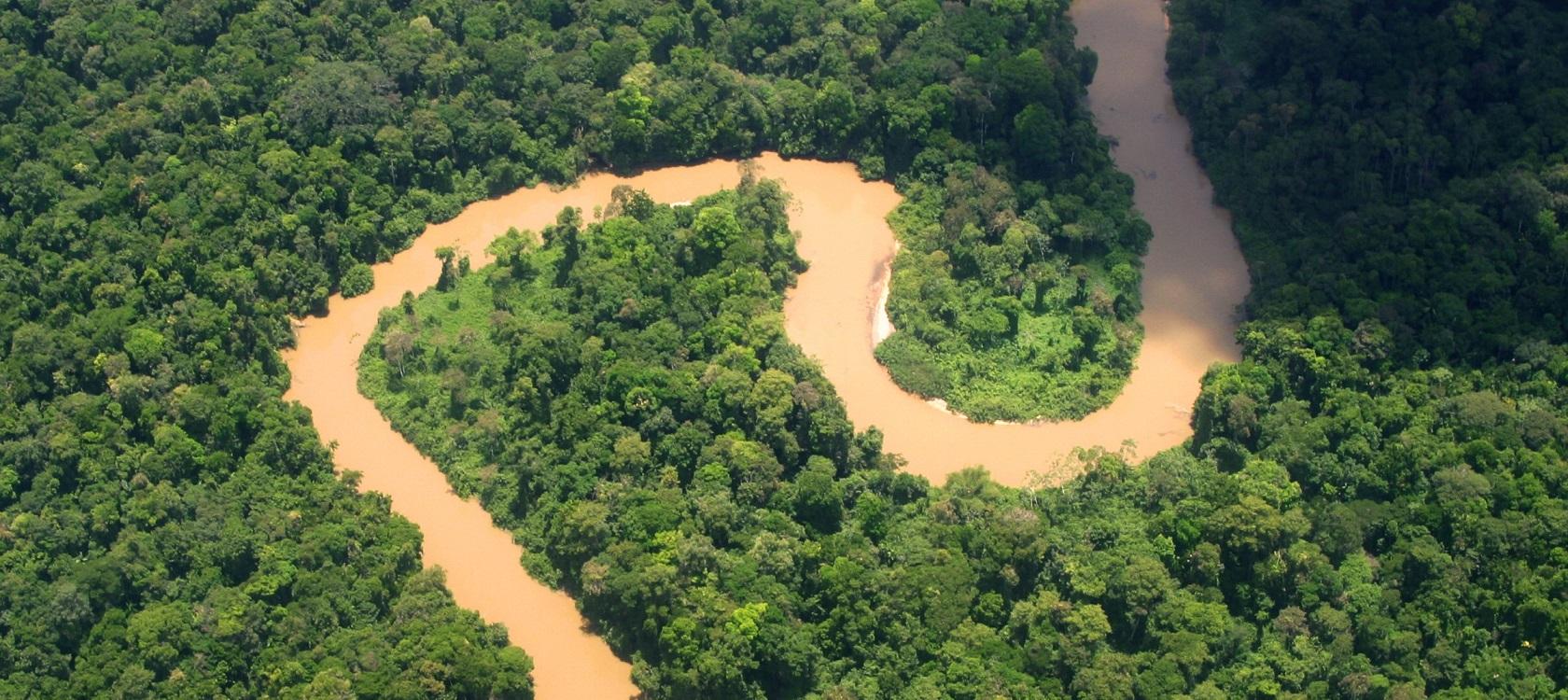 Latin America
Three Oceans
French Guiana
Montsinéry, Guyane
Agro-industry in French Guyana
Fostering Local Industry
in Amazonia
In French Guiana, local industry struggles to meet the needs of the agricultural and agro-industrial sector, due to the small size of farms and a continuing lack of processing tools. The result: a sector highly dependent on imports. But the local economic fabric has enjoyed a boost—as well as job prospects for young workers —since the creation of the Yana Wassaï factory, which processes plants endemic to Amazonia, including acai, known locally as "wassaï".
French Guiana is boosting production of a local fruit in a bid to expand employment and showcase a local product. Yana Wassaï was inaugurated in September 2022, after eight years of gestation. Located in the town of Monsinéry, this factory seeks to develop the processing of endemic Amazonian plants, such as wassaï (the local name for acai), awara, and cupuaçu. It's hoped the move will expand the agrifood sector, which is a significant source of local employment.
Native to the Guiana Shield and the northern Amazon Basin, Wassaï is the fruit of the acai palm and is resilient and easy to grow. Its antioxidant and energy properties have made the fruit popular in recent years in Europe and the US, while the production of the plant respects Amazonian biodiversity. 
AFD was eager to support this project created by Dave Drelin, a farsighted businessperson, who wants his company to grow with the least possible impact on nature.
"Wassaï unites us. It can be found in all the French Guianese communities, who all acknowledge the same virtues."
"We'll be developing for years to come"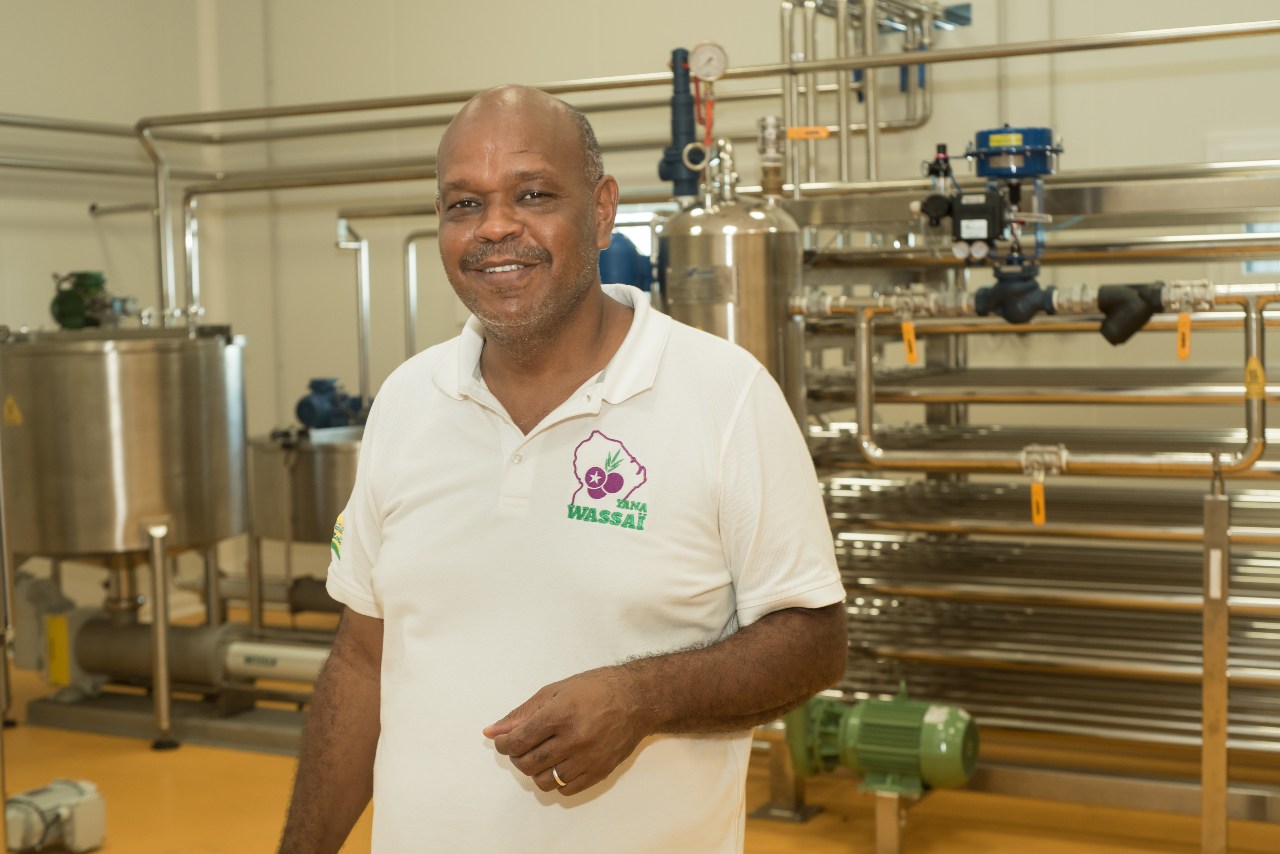 "I'm the son of a farmer and have always been immersed in agriculture. I was a gendarme (rural police officer) before I changed career and took a close look at the growing interest in wassaï abroad. For the past eight years, my project has been to process wassaï, awara, and cupuaçu, with a focus on combining the crops on the same plots.
"Prior to the construction of our factory, a few producers sold wassaï informally and a lot of wild wassaï was harvested in the forest, but the sector lacked any structure. Following a total immersion among Brazilian manufacturers, academics, and producers, I came back to French Guiana to replicate certain practices and modify others, adapting them to the local context.
"Yana Wassaï works only with farms that have or want to acquire organic farming certification. I want to have as little impact as possible on nature in French Guiana. The factory's processing capacity is too large compared to the absorption capacity of the local market. That's why 90% of our production targets the export market in the agrifood, nutraceutical, medical, and cosmetic sectors. We've called on a cooperative, Bio-Savane, to provide technical support for farmers, especially for their transition to organic farming.
"Yana Wassaï currently employs 7 people. This will grow to 10 in the first half of 2023, to 30 to 40 in a few years, and then to between 200 and 400 in the entire sector. Each new plot of land means additional employees for agricultural production of course, but also for research and development, logistics, and processing. I recruit young people for training, to teach them how to become professionals in processing. Our goal remains the same: create wealth locally, keep down the costs of wassaï in French Guiana, improve our methods constantly, and more. We'll be developing for years to come."
- Dave DRELIN, CEO of Yana Wassaï
"I produce without the use of any pesticides"
"From the start of the Yana Wassaï project, the Bio-Savane cooperative contacted wassaï producers in and around Montsinéry. Before that, there was no organized sector, and the market was very informal. Thanks to Yana Wassaï, we've acquired an outlet: a secure market where the price is set in advance. That's why two years ago I decided to triple my farm's wassaï production area.
My objective was to produce with as little impact as possible on nature and to compensate as much as possible for the negative externalities connected to my farming. I produce organic products, without pesticides and using techniques adapted to the local context such as mulching, plant combinations, and crop rotation. 
I use aromatic and flowering plants to attract beneficial organisms, I let my chickens loose in my orchard so that their manure benefits the trees. In exchange, the palm trees provide them shelter against predators and a bit of food. Besides the ecological aspect, the idea is also to not depend on agricultural inputs, which are difficult and expensive to import.
All these agro-ecological techniques were taught to me via Bio-Savane. We went on several study trips to meet Brazilian producers and research organizations, especially in Macapá City, which is located in a rather isolated area in northern Brazil."
- Mélina Goasduff, farmer and member of the Bio-Savane cooperative
"We have no intention of converting nature into farmland"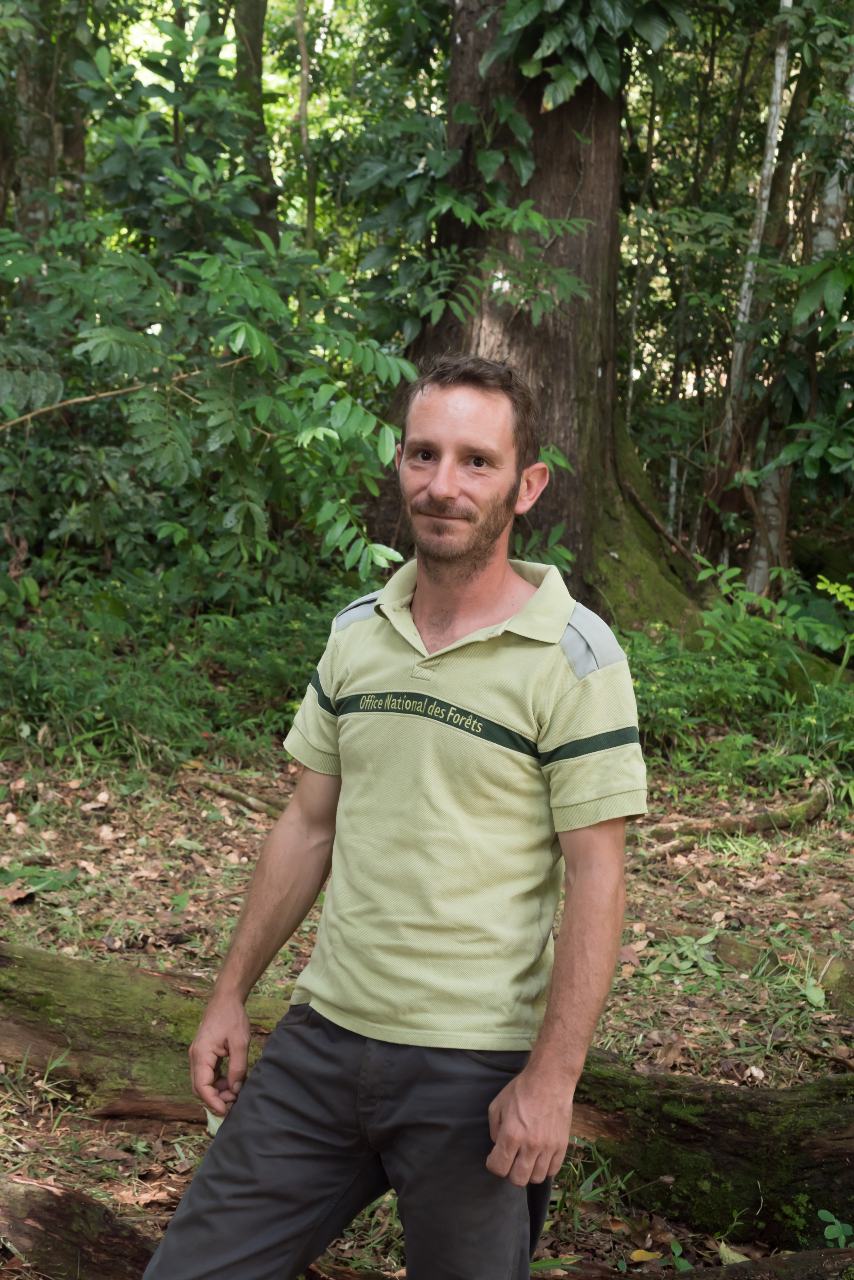 "To ensure his factory's performance, Mr. Drelin needed to diversify Yana Wassaï's supply flows. In French Guiana, there are natural environments where 70 to 80% of the forest stand is made up of acai palms, and where you thus have wild wassaï in large quantities.
"Mr. Drelin asked us for a 201-hectare forest temporary occupation agreement, through which the State remains the owner. It's a unique project in French Guiana! We had never signed a contract with a company to harvest wild produce before.
"Brazil is ahead in acai palm cultivation and in the development of wassaï-based products and by-products. The ONF and Yana Wassaï therefore studied existing literature and the Brazilian experience before agreeing to this project. Our main goal is to not transform nature into farmland, and to harvest wild wassaï from the forest without modifying the environment.
"To meet this condition, our officials are free to inspect the plots where wassaï is grown. Mr. Drelin applied for the occupation agreement for plots on the banks of the Approuague River, whose mouth is located in eastern French Guiana. These are remote areas that can be reached in about 45 minutes by pirogue (motorized canoe). He chose that sector because the acai palms flourish above all in marshy areas downstream of rivers. 
"That's the type of environment in which the percentage of wassaï will be the highest. At the top of the canopy are the dominant natural trees like carapa, in the middle wassaï, and at the bottom cocoa from former plantations. Thanks to Mr. Drelin's actions, the forests will be renewed and put to good use, and this will boost the carbon sequestration capacity of our forests."
- Guillaume Thiebaut, ONF territorial forestry technician
 
---
All profile photos by © Katherine Vulpillat