"This is the time to Rethink Development Trajectories" - Thomas Mélonio
published on
10 April 2020
The Covid-19 crisis has created shockwaves across the world economy, affecting developing countries in particular. What roles can public donors play to contain the fallout? We tackle this question and more with Thomas Mélonio, Director of Innovation, Research and Knowledge at Agence Française de Développement.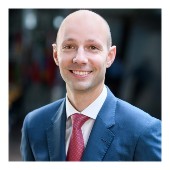 What economic risks does the current crisis pose for developing countries, particularly in Africa?
Thomas Mélonio: It is a complex and worrying situation. Developing and emerging countries were hit by an economic shock that arrived even before they recorded their first cases of Covid-19. This shock has spread via four channels: the collapse of the tourism sector, the fall in oil prices, capital outflows to developed countries, which weaken countries with a high foreign currency debt and the decline in overseas remittances. 
Some countries, such as Gabon, the Congo, Angola and Mozambique, are currently affected by both the decline in revenues from oil exports and a very high level of debt. 
The epidemic itself has now arrived, and it will be humanly, socially and economically very costly. In view of the likely impact on GDP, some countries will no longer be able to borrow to react, or will do so, but by paying a much higher risk premium. They may, for example, be unable to pay certain officials or doctors and caregivers. Macroeconomic crises and health and social crises feed off each other.
What can public donors do? 
Firstly, the IMF and central banks have a key role to play in injecting liquidity. This is essential to allow governments, banks and companies to access directly it. For the IMF, it should involve the issuing of Special Drawing Rights (SDR). They are a sort of monetary creation that will, for example, allow low-income countries to benefit from a reservoir of liquidity. 
The main central banks are also going to increase the size of their balance sheets and therefore de facto create money. They will also establish currency swap agreements between central banks for countries whose currencies have depreciated, meaning they will be able to protect themselves more effectively. These two measures are essential in the short term to avoid an excessively serious crisis.
Furthermore, the international community is discussing the prospect of a moratorium on the debt maturities of certain developing countries. The World Bank and French Minister of the Economy and Finance have already agreed to this in principle. It would be a strong measure which has the merit of bringing immediate benefits: cancelling a repayment and rescheduling a debt provides breathing space and helps limit the liquidity crisis.
However, the terms of such a moratorium will need to be well-defined, as they have consequences for the lenders, depending on the parameters established. Logically, it means multilateral and bilateral donors working together and with the same terms. Everyone needs to make an effort, including private creditors.
There is a growing risk of widespread isolationism. It is understandable in terms of health at first, but this does not mean that we should set aside an international plan to respond to the health crisis and the impending social crisis. It will not be possible to resolve the problems if everyone keeps to themselves. France must continue to play its role in maintaining international solidarity. And it's in France's own interest: health is a global public good, and the interests of all countries are interlinked!
 
What role could AFD play?
AFD is currently working with the Ministry for Europe and Foreign Affairs and the Ministry of Finance, in consultation with the European Commission, to redirect certain funds and programs in response to the health and social crisis, especially in Africa. It is urgent and it is our priority. 
In a second phase, we can play a major counter-cyclical role in addition to the large-scale interventions of the IMF or central banks. Indeed, through its relations with a large number of local stakeholders, AFD has the ability to reach those who can play a key role in building capacities for care and research, but also SMEs (small and medium enterprises), which play a very important role for employment. It can also provide analysis and advice to optimize future recovery plans. Our strong grounding in the developing world and extensive knowledge of the stakeholders mean we are in a special position to help the victims of this crisis.
A crisis is an opportune time to reflect on development trajectories. Many stakeholders will need to be supported to come out of it. Our role is to ensure that the recovery is sustainable, and that means to support the energy, ecological and social transitions and not finance things that lead to a kind of development impasse. 
We know that there will be substantial needs. For AFD, this will mean doing even more –  and better.