Evaluation Summary - Common Health Fund (FCS), Niger
published in
February 2020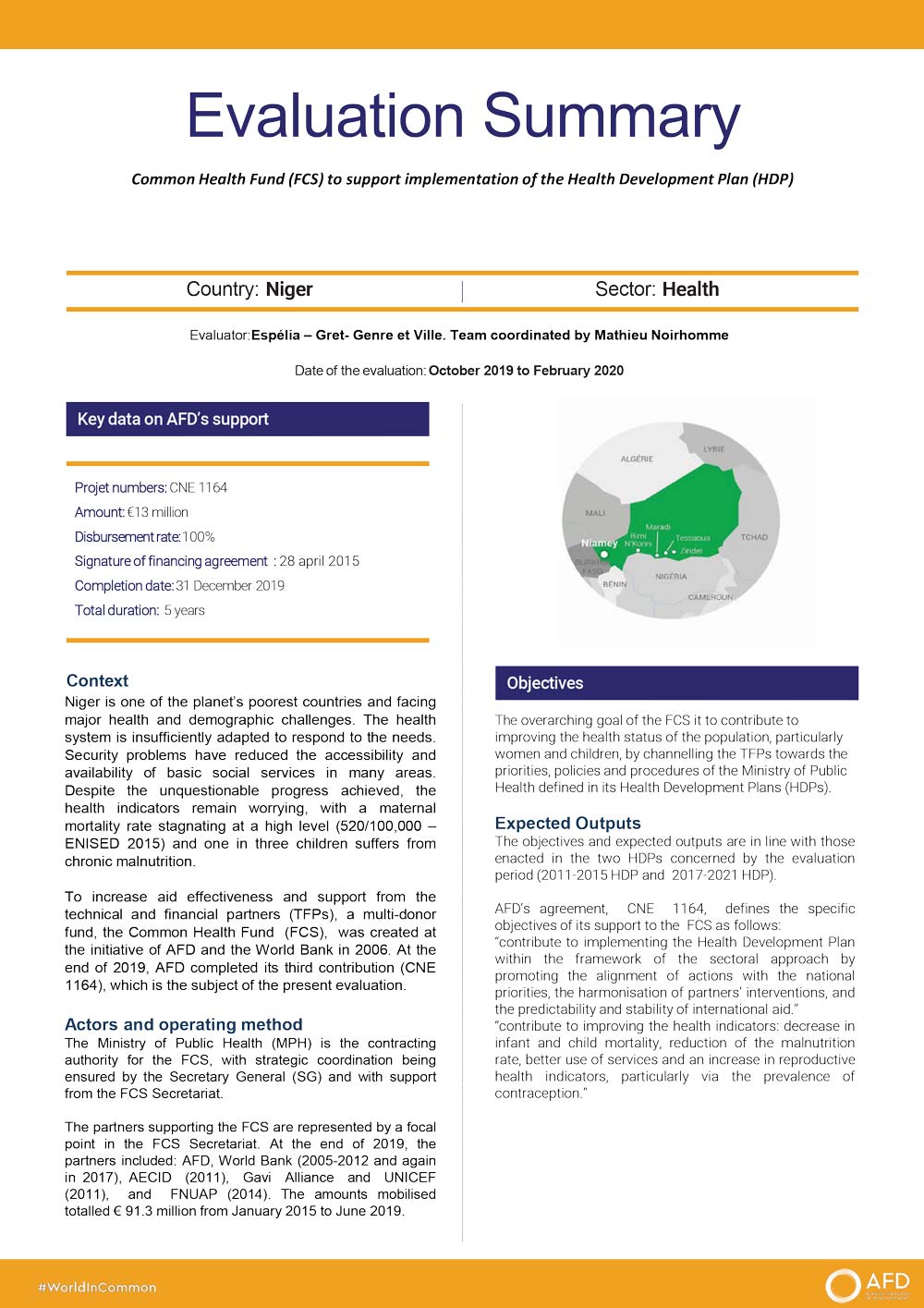 In order to strengthen aid effectiveness, a multi-donor fund, the Common Health Fund (CHF), was created on the initiative of AFD and the World Bank in 2006, joined by other technical and financial partners (TFPs). The aim of the FSC is to contribute to improving the health of the population, particularly women and children, by channelling the resources of the TFPs to the priorities, lines and procedures of the Ministry of Public Health via its Health Development Plan (HDP).
 
The evaluation covers AFD's third contribution, which ends in 2019. Due to its strong alignment with the priorities of the SDP and its direct governance by the Ministry, the evaluation considers the relevance of the FSC to be very satisfactory and its internal and external coherence satisfactory. It notes that the FSC has generally achieved its objectives in terms of fiduciary and financial management, ensuring secure and predictable funding at both central and decentralised levels, which has an important stabilising effect in a context of insecurity, with relatively low transaction costs (around 5%).
 
On the other hand, the FSC has neglected monitoring and accountability issues, preventing it from producing the qualitative and quantitative analyses needed to measure the SDP results to which it contributes, and still needs to improve the SDP programming processes, which are still considered too bottom-up. The evaluation makes recommendations to strengthen these aspects, which were used to inform the appraisal of the fourth phase of FSC support by AFD.