Niger
Located in the heart of the Sahel, Niger is one of the poorest countries in the world. Landlocked and subject to extreme weather, the country currently faces the dual challenge of high population growth and regional instability. AFD is providing support to Niger in priority sectors: food security and rural development, education, water and sanitation, energy, health care and governance.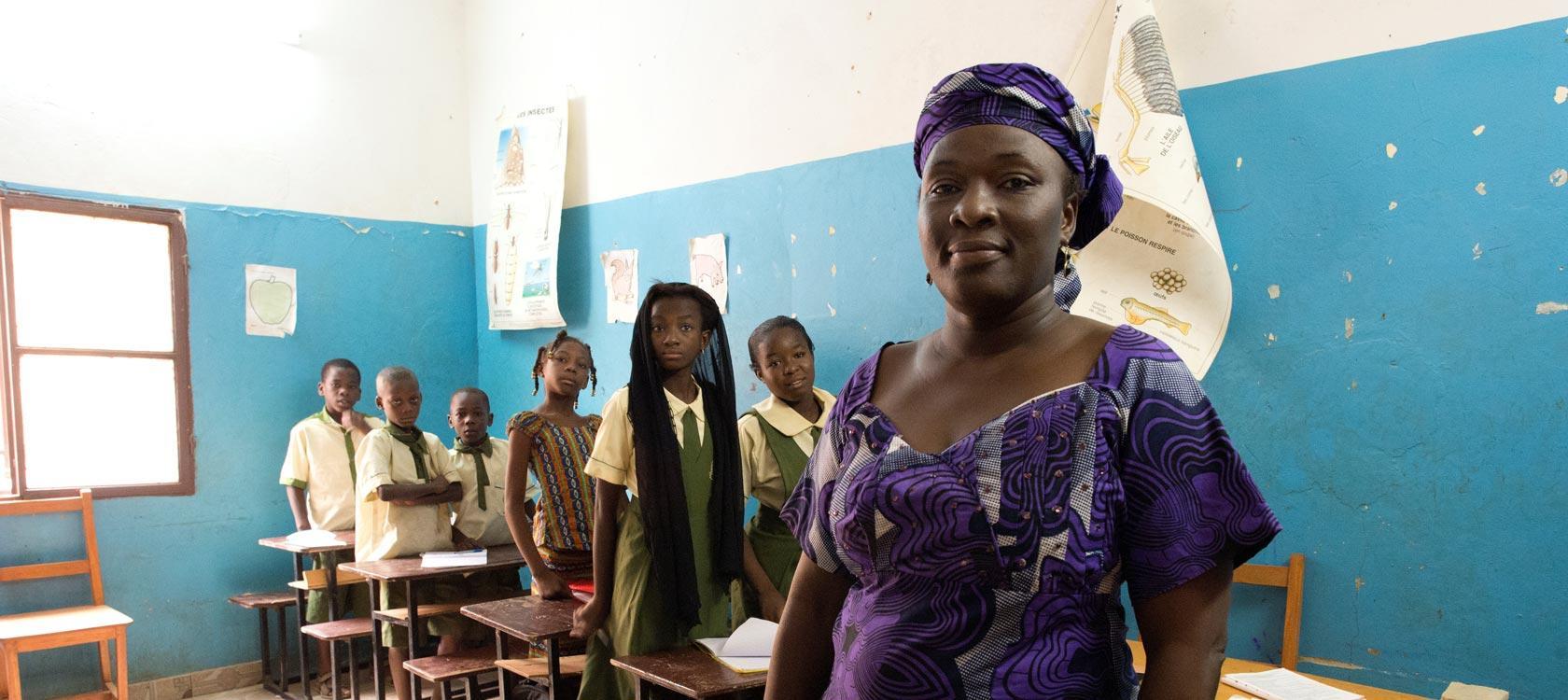 AFD and Niger: reducing poverty and promoting education for young people
Improving food security
Promoting youth education and employment
Supporting territorial economic development
Strengthening the health system
Strengthening governance and modernizing the state
Promoting youth education and employment
Supporting territorial economic development
Strengthening the health system
Strengthening governance and modernizing the state
62
years' operating in Niger
590
million committed since 2010
1.6
million beneficiaries between 2015 and 2018
Situated in the heart of the Sahel, Niger is a vast, landlocked desert country, covering over a million square kilometers. Its population of 20 million is growing at around 4% per year: one of the highest rates in the world.
As the least advanced country worldwide in terms of human development, with the highest population growth (3.8% per year), it is essential that Niger ramps up its development strategy, amid the complex security crisis in the Sahel (Tillabéri and Diffa) and the effects of climate change. The country is facing many challenges: it must provide its people with access to essential services and prepare its youth to integrate the job market. 
Nonetheless, Niger boasts a number of assets, with its enduring sense of national unity, abundant natural resources and high potential in the agricultural sector, as well as an international community ready to rally in support.

AFD has been a key partner in Niger for 62 years. It has made access to basic services a top priority: water, energy, health care, education and employment, to ensure a brighter future for young Nigeriens, while at the same time working to improve food security, strengthen governance and modernize the State.
Interactive map
This map is for illustrative purposes only and does not engage the responsibility of the AFD Group
See map of all projects