Multidimensional Inequality in Vietnam
published in
November 2020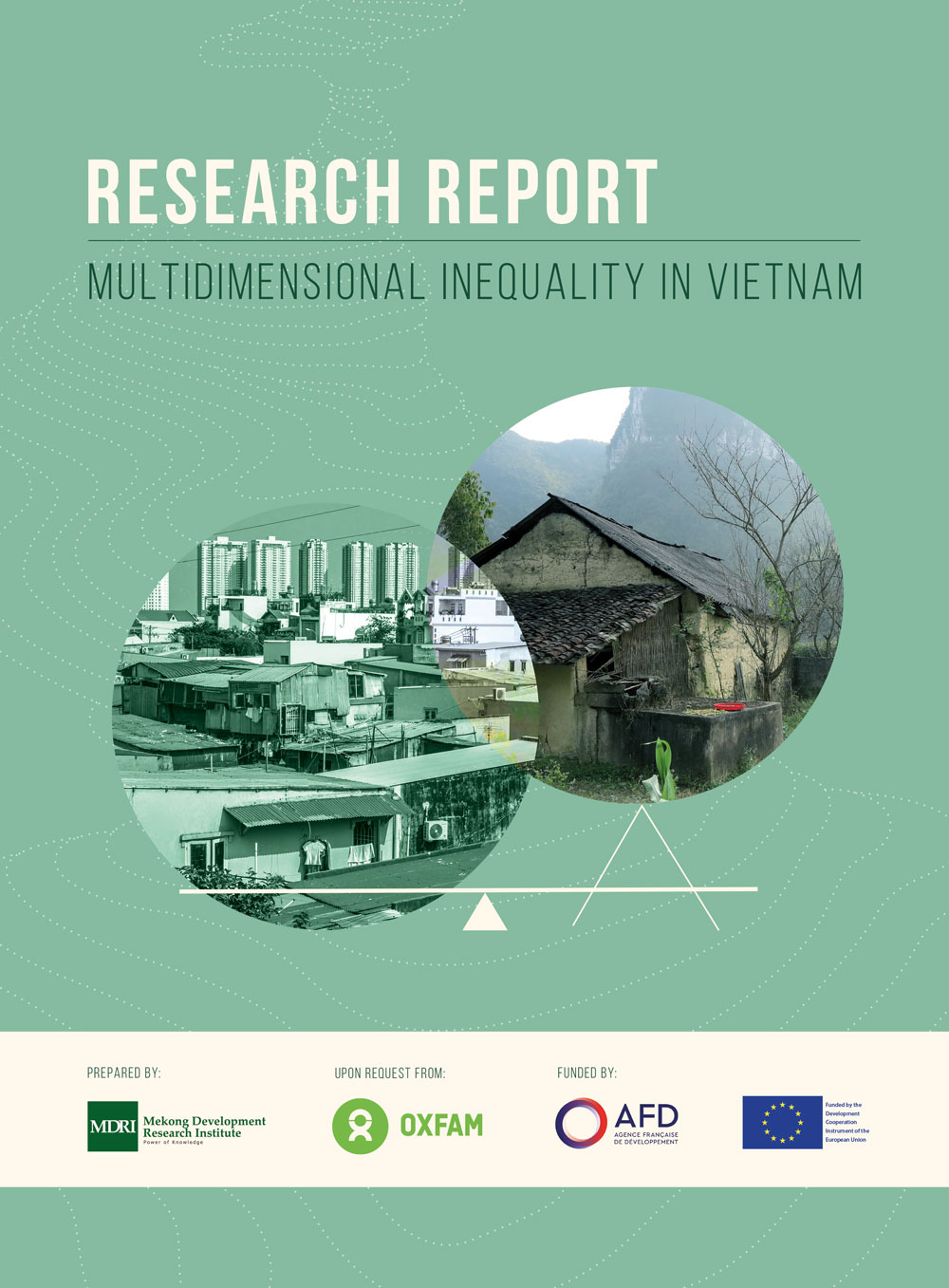 There is a broad consensus that inequality is harmful to sustainable development. Recent studies show that inequality can reduce economic growth and increase poverty, hamper the enjoyment of human rights, and people's well-being. Understanding the trends and drivers of inequality is essential for both researchers and policymakers.
This study is the first attempt to examine multidimensional inequality in Vietnam over time. In addition to income and asset inequality, we analyzed inequality in 3 domains including life and health, education and learning, and participation, influence, and voice. Each domain is examined according to different indicators suggested in the Multidimensional Inequality Framework (MIF) by the London School of Economics (LSE) and Oxfam. 
The research findings point at large gaps in the capability to enjoy the right to a proper, quality education, and to experience a life free of illness with access to quality healthcare between subpopulation groups across the spatial, socio-economic, and ethnic axes of inequalities. People belonging to ethnic minorities groups, women, and people living in rural provinces are more affected by inequalities in health and education than the Kinh, men, and higher-income households living in predominantly urban areas. The main factors that explain these observed gaps are unequal access to quality essential public services, including health, education, water, and infrastructures.