Lebanon's School Meals: Mothers and Students get a Second Chance
published on
15 March 2023
With Lebanon enduring a prolonged economic crisis, many young people are in dire straits and are finding it hard to continue to study. Now students' mothers are rolling up their sleeves: having received training, they work to prepare meals for the most vulnerable. A daily commitment that benefits the students and empowers the women.
At the public school in Chaat Village, in the Bekaa Valley in Lebanon, children are shouting and fidgeting as they wait for the day's lunch – sandwiches, fruit, vegetables – all carefully prepared by five mothers who work daily in the school canteen set up by the school meal program.  As the mothers' ranks widen, the program, implemented by the NGO International Orthodox Christian Charities (IOCC)  will eventually benefit 15 public schools in Lebanon and a total of about 6,500 students. 
As Lebanon hosts the largest number of refugees per capita in the region, and many students like the means to continue to study and drop out, often because they are supporting their families. Most public schools closed this year when teachers went on strike in January demanding wage adjustments following the sharp depreciation of the local currency. The school in Chaat, however, has remained open, and women like Rim, Fatima, Zaynab and Samia are gaining valuable experience as they ensure the students continue to be fed. 
---
Further reading: Gender Equality: A Multiplier Effect on Development
---
Rim
Rim, 25, had to stop her training as a professional make-up artist for financial reasons and had given up hope when Lebanon's economy collapsed. "I would never have imagined that I'd be able to work again," she says.
In just a few weeks, Rim's life changed. "I feel I'm putting my heart and soul into something. The team is very united, we're a family." The highlight of her days at school is when the mothers distribute the sandwiches and snacks to the students. "The joy of the children makes us forget all the difficulties, especially money problems." 
Now Rima is financially independent. "My dream has come true! I want to use the money to resume training as a make-up artist and I hope to open my own beauty salon one day."  
 
Fatima
Monah and Moueen, her two boys, help her distribute the sandwiches. "At school, my children see me wearing a mask, a cap and gloves. In preparation for the job in the school canteen, Fatima took courses.
"I really learned a lot," she says. "I used to simply wash fruit and vegetables, for example, but we now sterilize them before we eat them, even at home."
This new job will allow her children to complete their studies and prepare for their future.  
---
Further reading: To Overcome Multiple Crises, Lebanese Localities Team up with French Region
---

Zaynab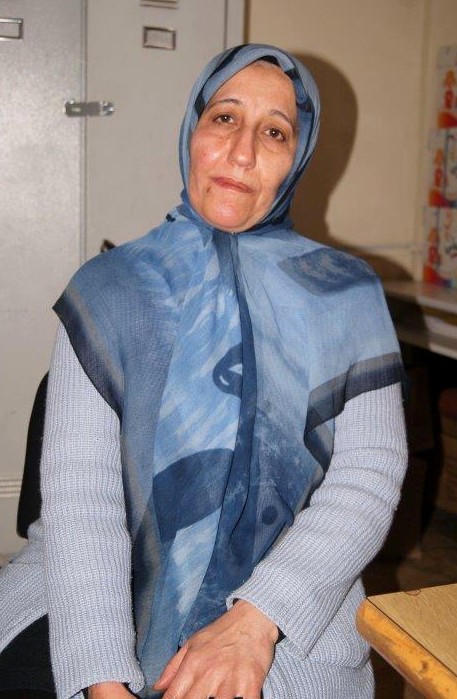 With jobs increasingly hard to come by in the village, for Zaynab, "this work is a source of hope."  Every day, she "can't wait" to go to the school, see her children and make a difference in the lives of the students.
"I really hope that this will be a permanent initiative. We've really learned a lot from the training," says Zaynab. "I feel that my own life has meaning, now. I'm really happy, but I'm always scared of losing this job… and the joy it brings to my life!" 
Samia
"I work for several reasons, but mainly for my daughter," says Samia, 32. "With this job, I can go to school with her every day, and she feels safe with me there."  Samia tells us that her daughter Rayanne, 8, whose face has been badly burned, didn't want to leave home any more.
"This work is of great psychological benefit for me. It allows me to meet people, keep an eye on my children and have productive days." Samia also describes the joy of being with other mothers, preparing food for their children. "They've given me incredible support and helped me get through tough times," she says. "This group provides me with a really safe environment," 
Launched in 2021 with support from AFD Group, this school-feeding project reduces malnutrition and the risk of vulnerable students dropping out of school. It also stands out for its investment in the local community, by creating jobs and training for the women, and using local companies to supply the canteens.
The Ministry of Education and Higher Education in Lebanon is currently working on a program to institutionalize this program, a key part of providing equitable and quality education.
---
All photos copyright © Élie Wehbé / AFD