AFD and Macroeconomic Modelling Tools for the Ecological Transition
published in
December 2022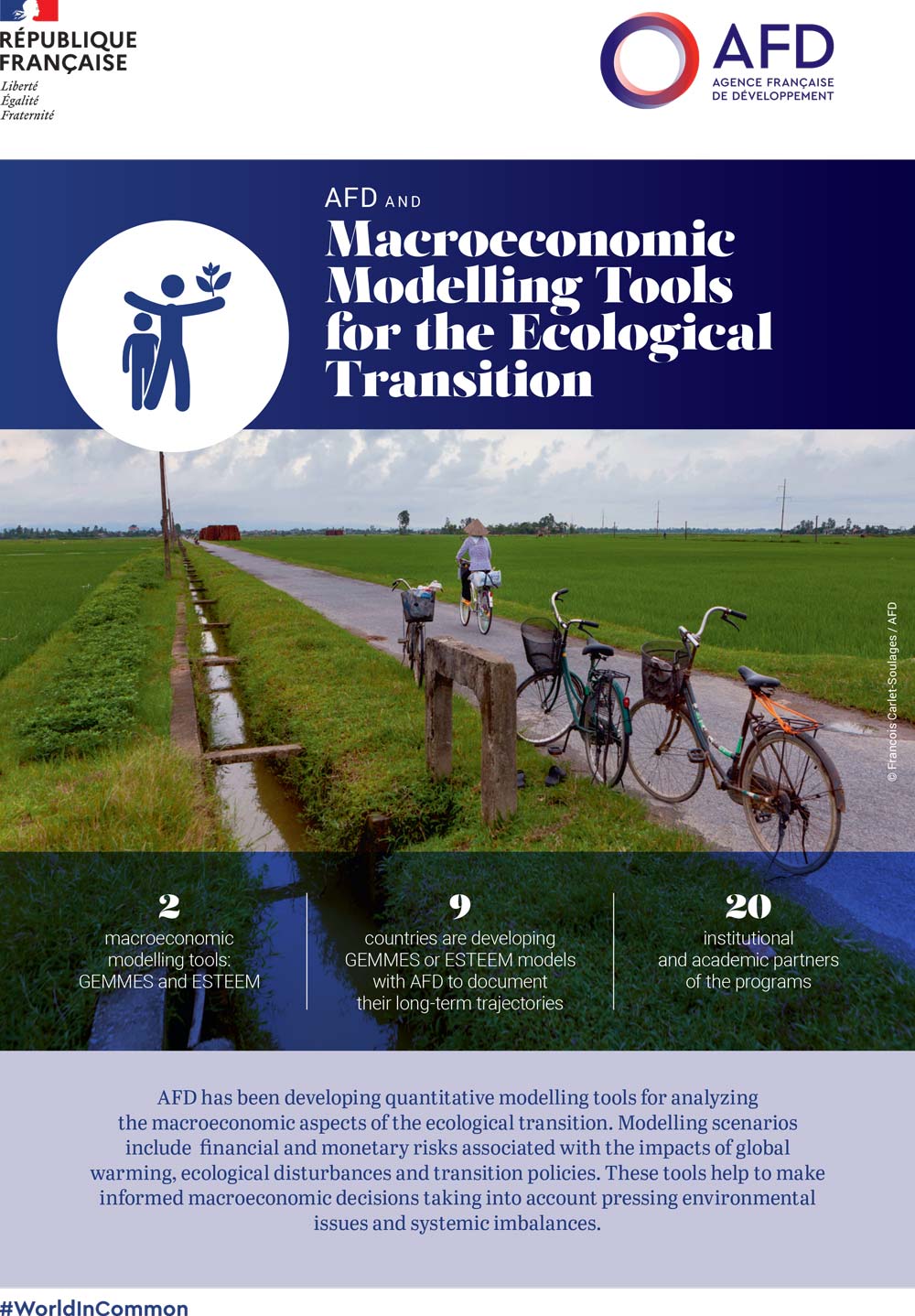 AFD has been developing two macroeconomic modelling tools – the GEMMES and ESTEEM models – for analysing the macroeconomic aspects of the ecological transition.
Modelling scenarios include financial and monetary risks associated with the impacts of global warming, ecological disturbances and transition policies. Based on the strong sustainability approach, these tools help to make informed macroeconomic decisions taking into account pressing environmental issues and systemic imbalances. They aim to contribute to national and international public policy dialogue around the ecological transitions.
Download the brochure available below to find out more.