Minka, Peace and Resilience Fund - Activity report 2022
published in
October 2023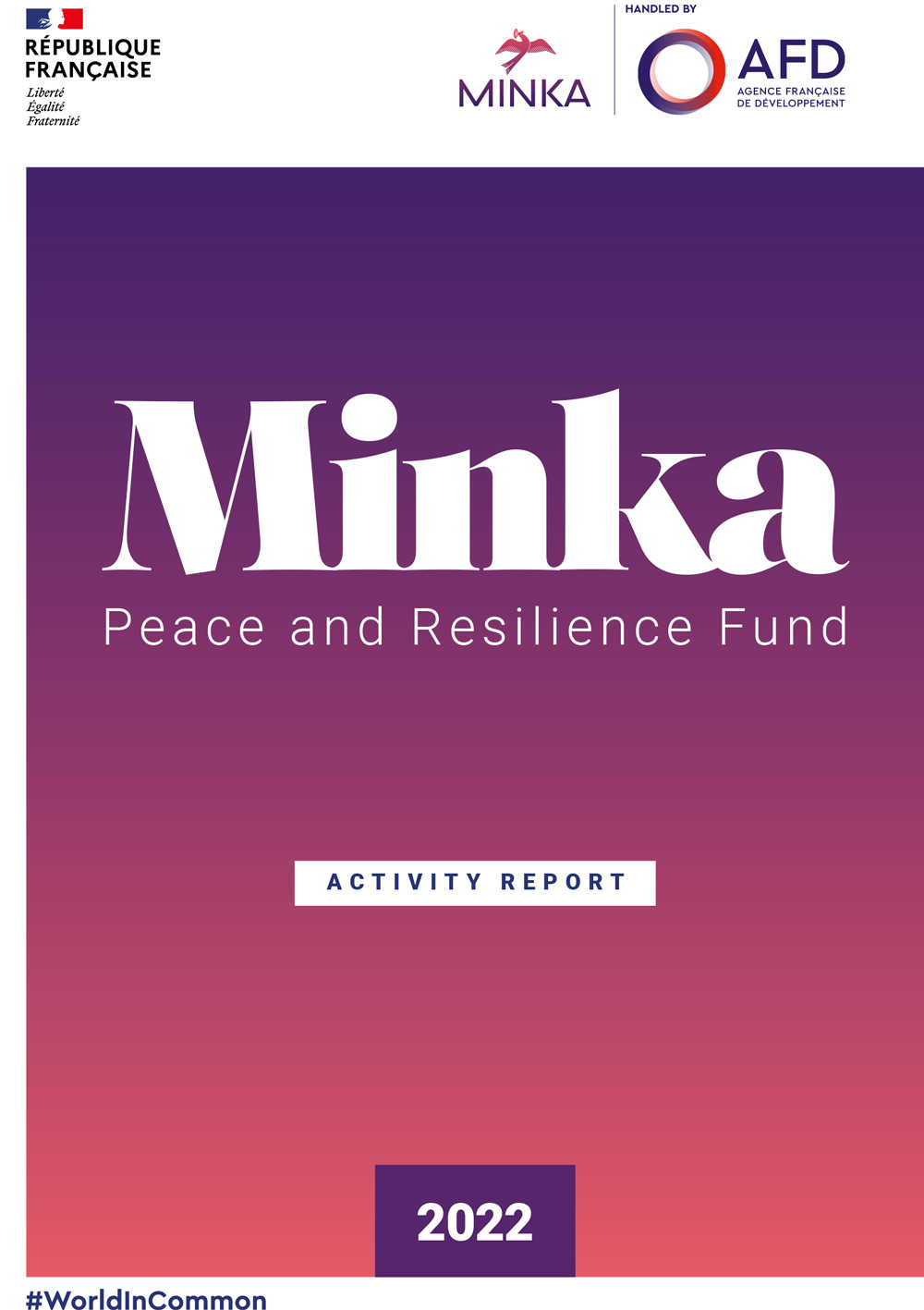 The Minka Peace and Resilience Fund is AFD's peacebuilding tool dedicated to territories affected by crises or violent conflicts. Positioned on the humanitarian-development-peace nexus, Minka supports projects addressing the root causes of crises and conflicts in the medium-to-long term, while providing a rapid response to the needs of the most vulnerable populations - marginalized groups, women, youth, forcibly displaced persons. The Minka Fund focuses its resources on four priority crisis basins for France's foreign policy: the Sahel region, the Lake Chad region, the Central African Republic and the Middle East.
Between 2017 and 2022, AFD committed more than a billion euros through the Minka Fund, supporting 160 projects in line with SDG 16: promoting peaceful and open societies for sustainable development.
In 2022, Minka faced multiple challenges (strong political instability, a deteriorating security situation, rising inflation, and climate change as a threat multiplier), which highlighted the need for increased cooperation and coordination among development partners to meet growing community needs. To address the consequences of these protracted crises, AFD has given priority to financing new phases of existing projects for 2022, in partnership with well-established actors at the local level.
Discover the actions carried out in 2022 by downloading the report below.