Chad
Chad, a landlocked Central African country, suffers from economic structures which remain vulnerable, but does nevertheless have a number of assets. AFD takes action to promote and develop an economy that benefits all.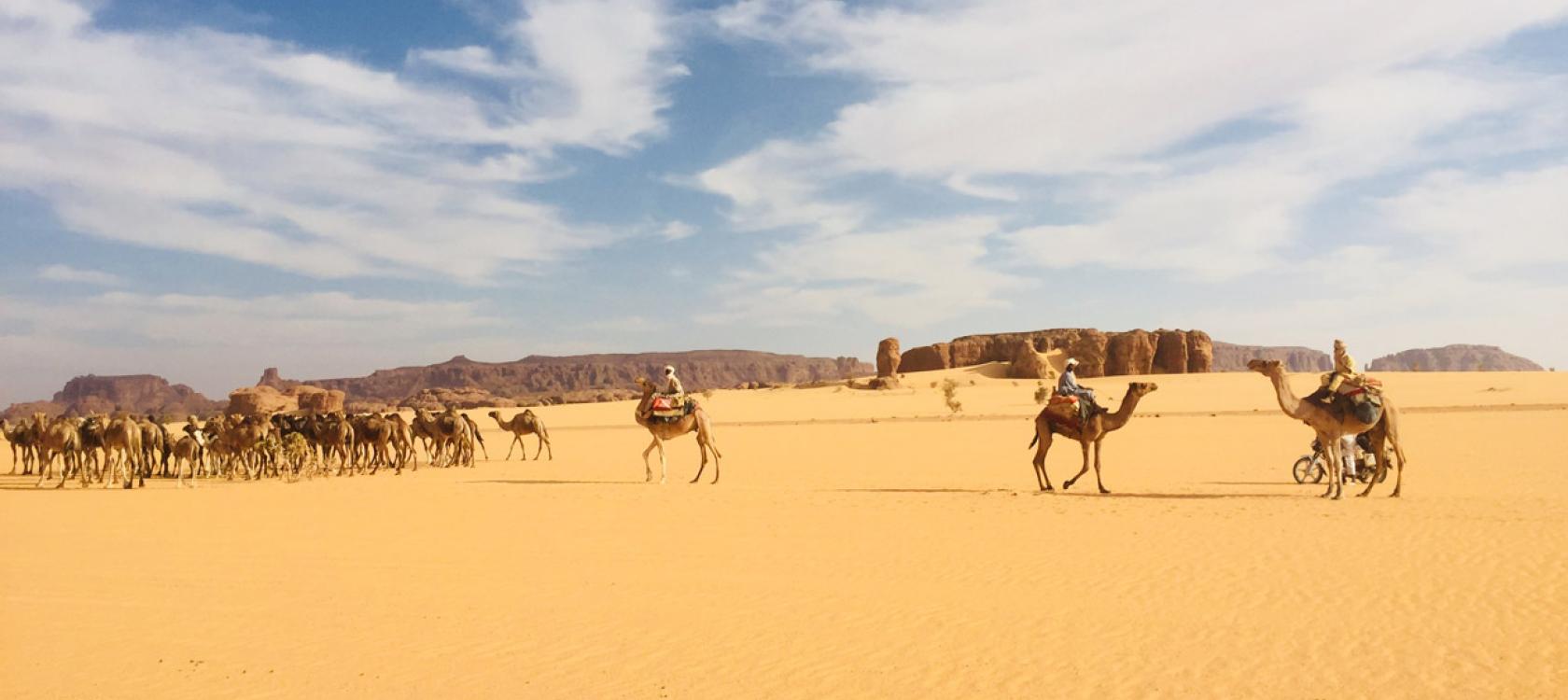 AFD and Chad: optimizing the country's resources and assets
Supporting rural development
Sustainably developing cities
Improving healthcare provision and quality
Facilitating access to employment
Working with NGOs
Supporting rural development
Sustainably developing cities
Improving healthcare provision and quality
Facilitating access to employment
397
million allocated since 2009
88
million allocated in 2019
60
projects launched since 2000
Chad is a Sahelian country with the fifth largest economy in the Central African Economic and Monetary Community (CEMAC). Landlocked and a long way from the coast, it covers 1.3 million square kilometers and has an estimated population of 15.3 million, most of whom are living in rural areas.
Its economy is not very diversified, depending largely on revenue from oil (74% of exports), which is therefore subject to considerable price variations. Its HDI ranking (187/189) demonstrates the extent of the country's needs in almost all sectors. Chad is also plagued by political instability in the wider region and is experiencing a humanitarian crisis due to the many refugees and displaced persons. These problems are exacerbated by the impact of global warming, and particularly desertification, which is a major threat to Lake Chad. 

Nonetheless, Chad has many assets that make it ripe for equitable economic development: significant groundwater resources, 94 million livestock and 39 million hectares of arable land. 
AFD has been present in Chad for over 60 years, providing technical support to establish and implement public policy, and financing economic and social development projects led by a wide range of stakeholders: public actors, private companies, local authorities, associations and NGOs.

Since 2017, AFD has been fully committed to working in collaboration with other donors in the region as part of the Sahel Alliance, a partnership launched by France, Germany and the European Union. The aim is to encourage cooperation to launch a coherent strategy and grant effective aid that will benefit the people of Chad directly, with a view to furthering development, as well as improving internal security. 
Since 2009, AFD has committed €397 million in financing to Chad.
 
Interactive map
This map is for illustrative purposes only and does not engage the responsibility of the AFD Group
See map of all projects