Protecting Natural Areas in Chad to Preserve Biodiversity
published on
02 September 2021
Establishing natural protected areas can be an effective way of safeguarding biodiversity. AFD and the European Union are supporting such work in Chad, where NGOs are managing a complex of protected areas. With the IUCN World Conservation Congress getting under way in Marseille, it's a chance to showcase a project that is emblematic of AFD's work in environmental protection.
Human pressure on natural spaces often results in damage to ecosystems, a drop in wildlife populations, and a loss of vegetation cover, which is vital in the struggle to cope with climate change. One way to curb such threats to biodiversity is to create protected areas, which are recognized today as an effective tool of land management.
The Binder-Léré complex in southwest Chad is a veritable mosaic of savanna, forests, rivers, alluvial plains, and lakes that make this area one of the most diverse in the country. These 1,350 km² of wetlands are of international significance. They are home to iconic species, including elephants, manatees, hippopotamuses, Kordofan giraffes, leopards, and others. They also provide essential environmental services, such as pastureland and fishing resources.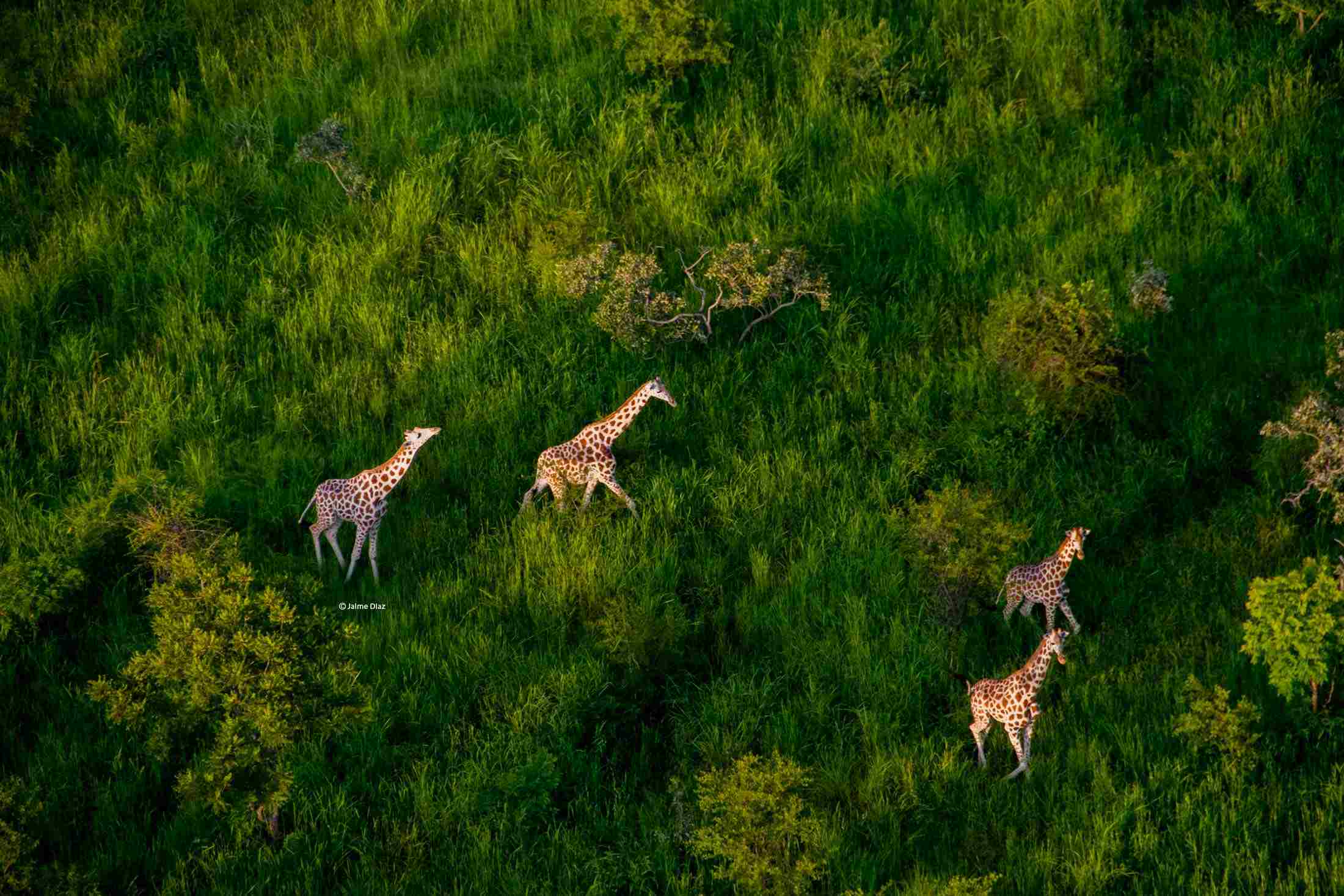 The Chadian government has decided to strengthen the protected status of this national treasure by transforming the heart of the complex into a national park. It has delegated its management to the NGO Noé, which is specialized in this type of mission and works on similar issues in several African countries.
Delegating the management of protected areas to maximize impact
To limit biodiversity degradation, it's crucial to have a network of well-managed protected areas over the long-term. However, these spaces cannot have significant impact on biodiversity protection if they are not taken care of effectively. It's part of an increasingly common model in which national authorities, donors, and NGOs forge partnerships where governments rely on non-governmental organizations to take on responsibility for managing protected areas.
---
See also: Mobilizing local populations in forest management
---
AFD and the European Union have allocated €8 million to this project over five years (2021-2025). The objective is to protect this natural heritage and to incorporate it into the socio-economic development of the region. For example, Noé aims to have communities bordering the protected area benefit from sustainable use of its local resources.
Biodiversity conservation is one of the Sustainable Development Goals (SDGs) set by the UN in 2015. It's also one of the main focuses of AFD action. In Chad, this goal takes on concrete form via the creation of protected areas, whose management is entrusted to specialized organizations.
---
See more: 3 questions on the IUCN World Conservation Congress
---
To make this a reality, Noé has undertaken to establish infrastructure and facilities, organize park surveillance, restore animal populations, coordinate research and scientific monitoring, and develop income-generating activities and natural value chains.
It's currently estimated that approximately 70,000 people will benefit from the spin-offs of this partnership, where local populations are included in the processes of protecting biodiversity.
---
→ Discover the AFD program at the IUCN World Conservation Congress

This project is carried out with the support of the European Union.