Minka Peace and Resilience Fund - 2020 Activity Report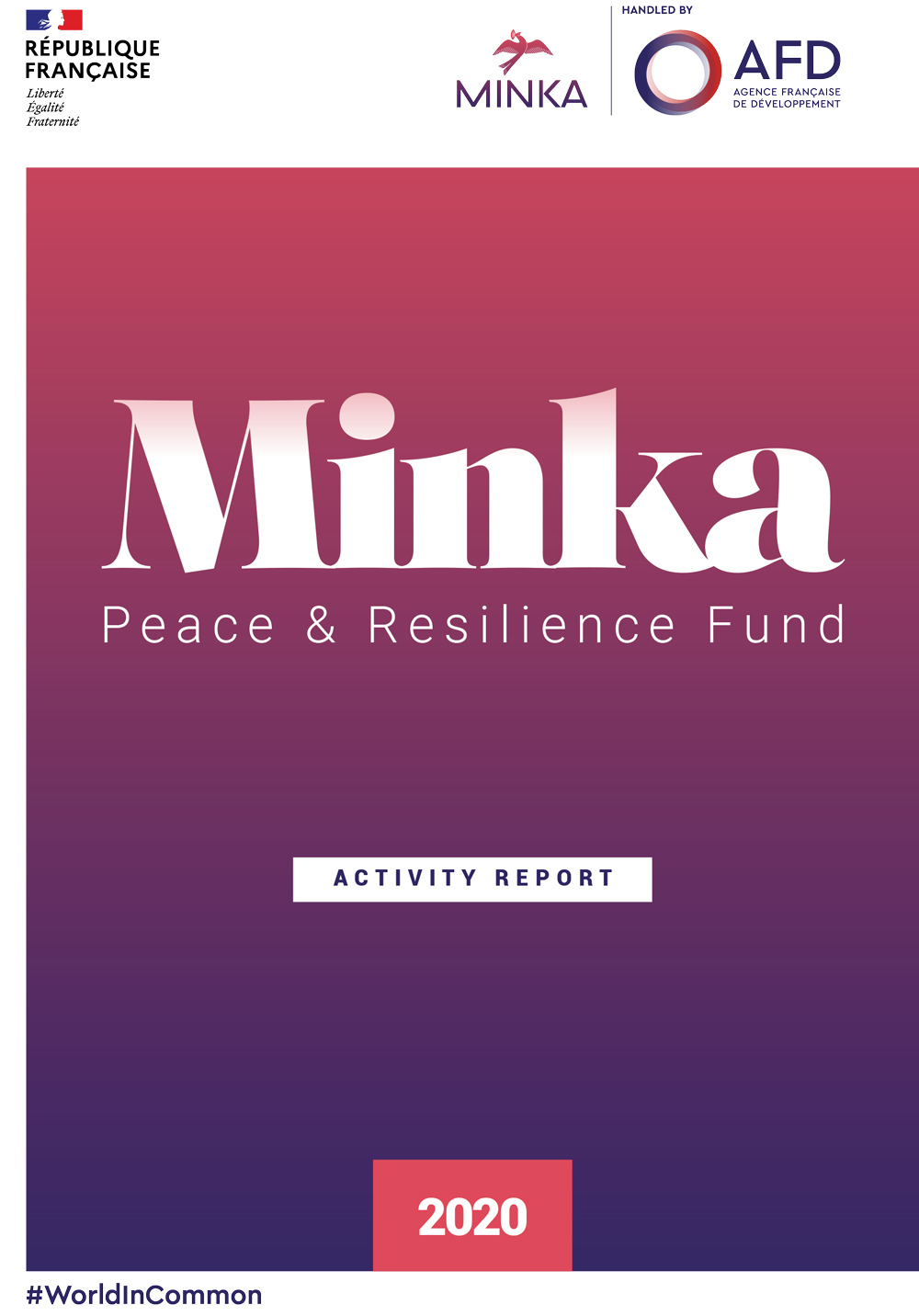 As crises become longer and more complex, AFD Group has made a key commitment to sustainable peace, the climate and social cohesion. This commitment is part of France's "Prevention, Resilience and Sustainable Peace" strategy aimed at minimizing States' and societies' vulnerabilities. This comprehensive
"3D development thinking" relies on the blend of Team France's resources in the areas of diplomacy, defense, development and the stabilization or humanitarian action.
France established the Minka Peace and Resilience Fund as a means to finance its efforts to tackle the root causes of crises and take swift action to benefit local communities. The Fund, implemented by AFD, is dedicated to medium and long-term financing operations in regions affected by crisis or violent conflict. The Minka Fund is part of France's peacebuilding efforts.
In 2020, with Covid-19 making the environment even more volatile, it was once again necessary to address many challenges: hard-to-access areas, the need to increase coordination among stakeholders and systematically prioritize initiatives that support the most vulnerable, such as marginalized groups, refugees, forcibly displaced persons and host populations. "Leaving no one behind" is a central concern for Minka financed projects.
Using an approach that is tailored to unstable areas and aims at meeting the needs of local communities, Minka has anticipated these difficulties in the four priority crisis areas it covers for France's foreign policy: the Sahel, Lake Chad region, the Central African Republic and the Middle East.